Tonight we had dinner with the Fong family at a sushi restaurant in Piedmont where a friend of the Fongs is the head sushi chef. The sushi itself looked like most other sushi, but we did take some pictures of items that we had not gotten before.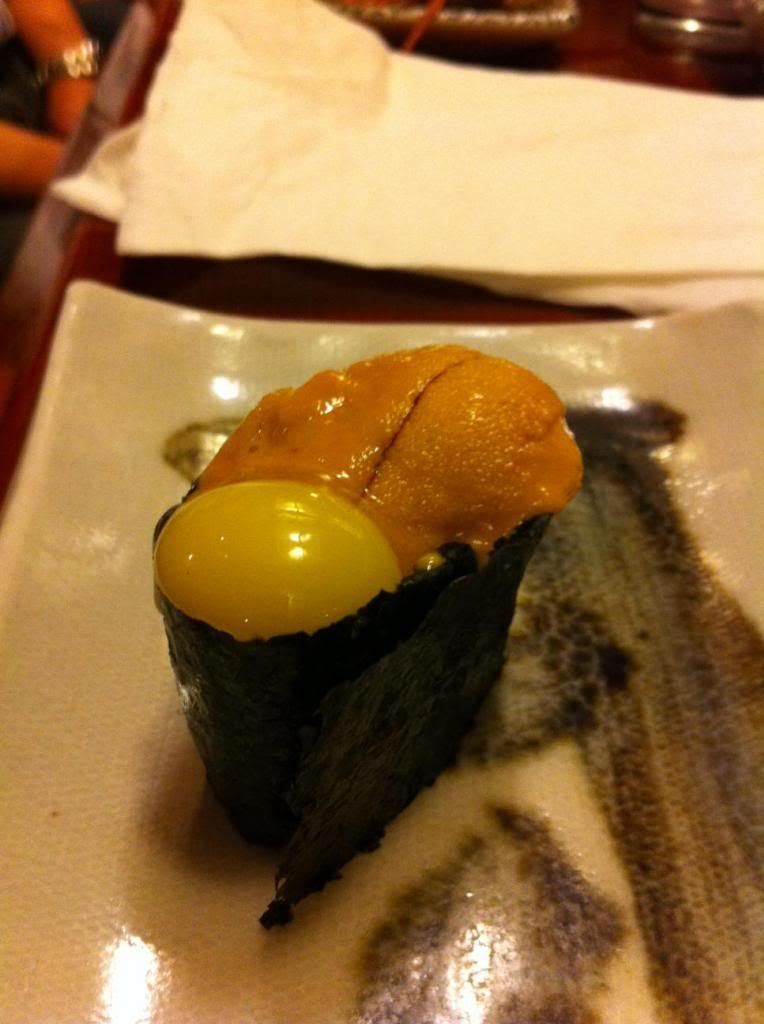 Melissa really wanted a quail egg and she loves uni.
Apparently this is a pretty classic way of eating quail egg.