For the first time in weeks, neither Nick or I had to wake up and rush out of the house. This meant that I actually got to make a leisurely breakfast for us. Nick had a hankerin' for some tater tots. He was in luck because I had half a bag left over from the tater tot casserole that I had made a few weekends back. I was also glad to be rid of them because we're trying to clear out our freezer. I also whipped up a turkey and egg sandwich to go along with it. I've been trying to lose some weight before I inevitably put it back on during the holidays. For my breakfast I passed on the tater tots and skipped the bread.
After our hearty breakfast, I went to run some errands to pick up Halloween decorations. I originally was going to make all of my decorations, but between the Dollar Store and Joann's sales, I bought most of my stuff. So much for being crafty! I wanted to make wine bottle labels, which I had actually already printed out, but when I saw Martha Stewart's were on sale for $4 for six labels, I just couldn't pass them up. They looked so much better than mine. I'm still working on another DIY project and will post pictures of it when I'm done.
I was also going to make my own bloody hands by using
wax paper and red paint. This was so much easier and cleaner.
For $2.50, it really was a steal.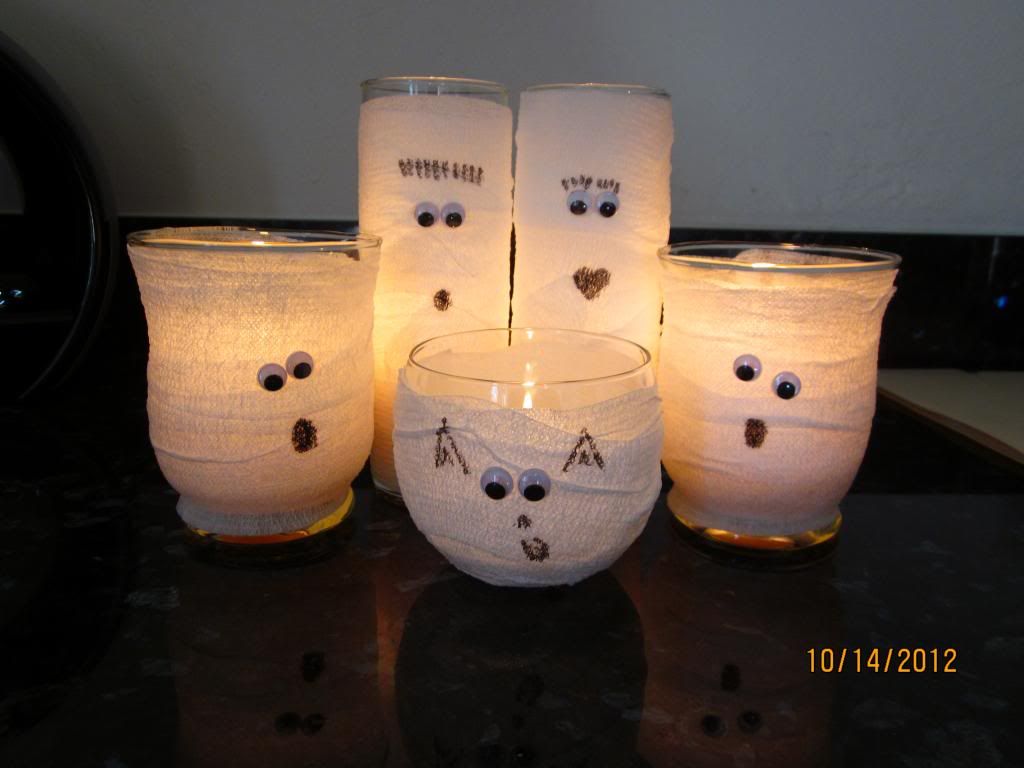 These I did actually put together. I got five candle holders from the dollar
store and some medical gauze from Target.
The little one is supposed to be Emmy, but she looks more like a cat.
I never said I was good at drawing.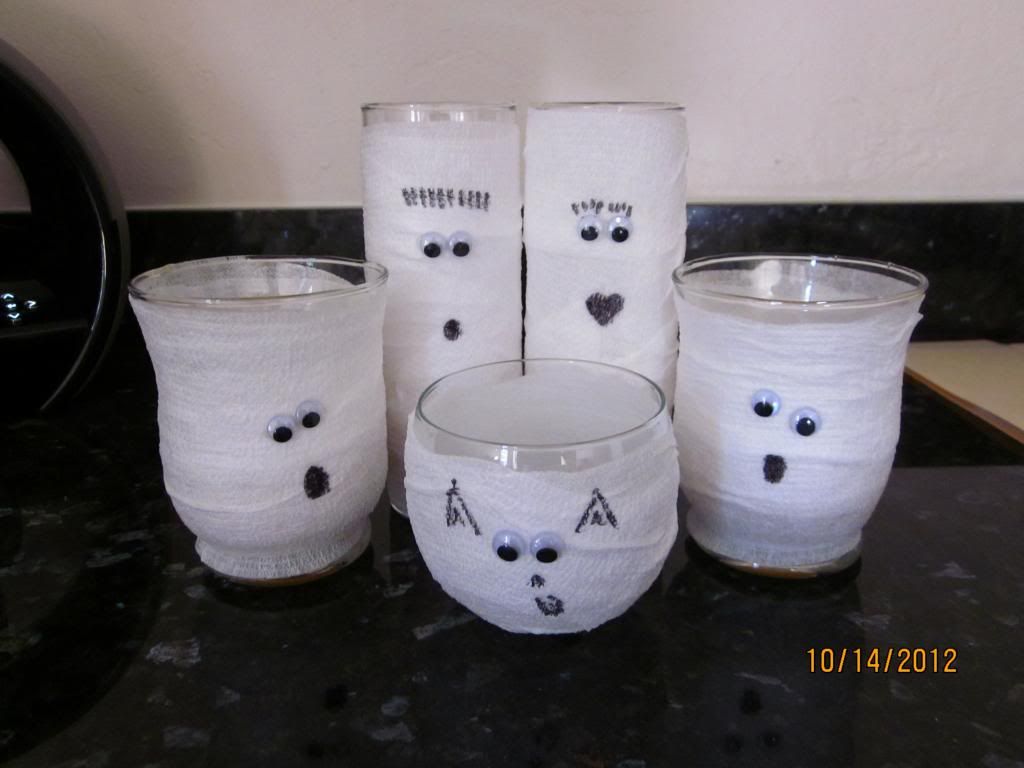 The best part about these is that the medical gauze comes off the glass so that
I can use them throughout the year.