I've been wanting to organize my shoe closet, but wasn't really sure how. I don't really like those organizers that you hang on the back of the door simply because I have too many shoes to all go in there. Months ago, when I first started looking at Pinterest, I saw a tutorial on how to make
shoe drying hooks
. I had in my head that I would make these hooks for my shoes so that I could hang them. Well, I never got around to making the hooks out of wire hangers so I started searching online for plastic ones. All of the ones I found were $4-$5 each. I have a lot of shoes and that would have put me in the poor house. Some women like purses, I like shoes.
I gave the idea up for a while until this past week when some of my favorite black flats were unceremoniously squashed by a pair of Nick's shoes. I was able to find the shoe hooks that I wanted in bulk! I bought 24 packs which come with two in each pack for $40 after shipping. The actual cost of the shipping was almost as much as the product, but it was still cheaper than buying them individually off of Amazon. Now I have a ton of shoe hooks so that when Nick and I get a house (sometime after the wedding) and I have a huge closet I will have tons of room for my shoes! ...and then some. Mind you, these are just my flats. I have two shoe racks in my closet for my heels and a bin of sneakers under the guest bed.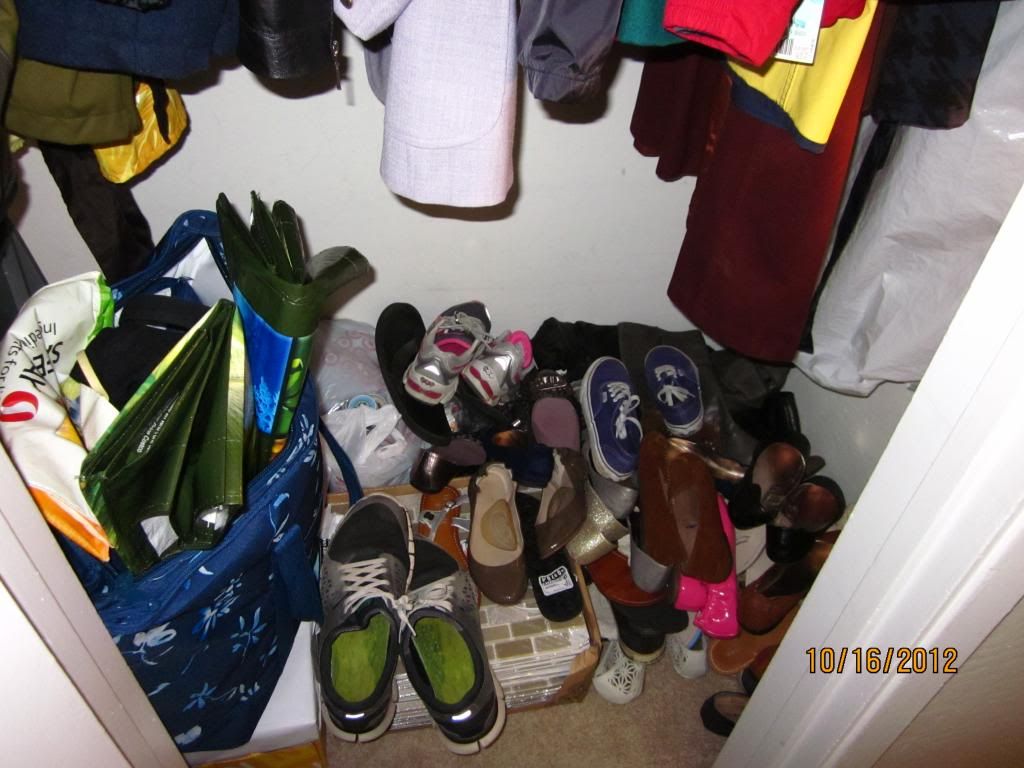 This is what our shoe closet looked like before. I'm moving the back splash that
we ended up not using once we got the granite counter tops into our storage unit.
Maybe once we get our own place I can use it for the bathroom or something since
we only have one box. I also removed some paint cans and the box on the left under
all of my grocery bags is the paper for our wedding invitations, which will be gone
once I get to making them. Soon our coat/shoe closet will actually be just that!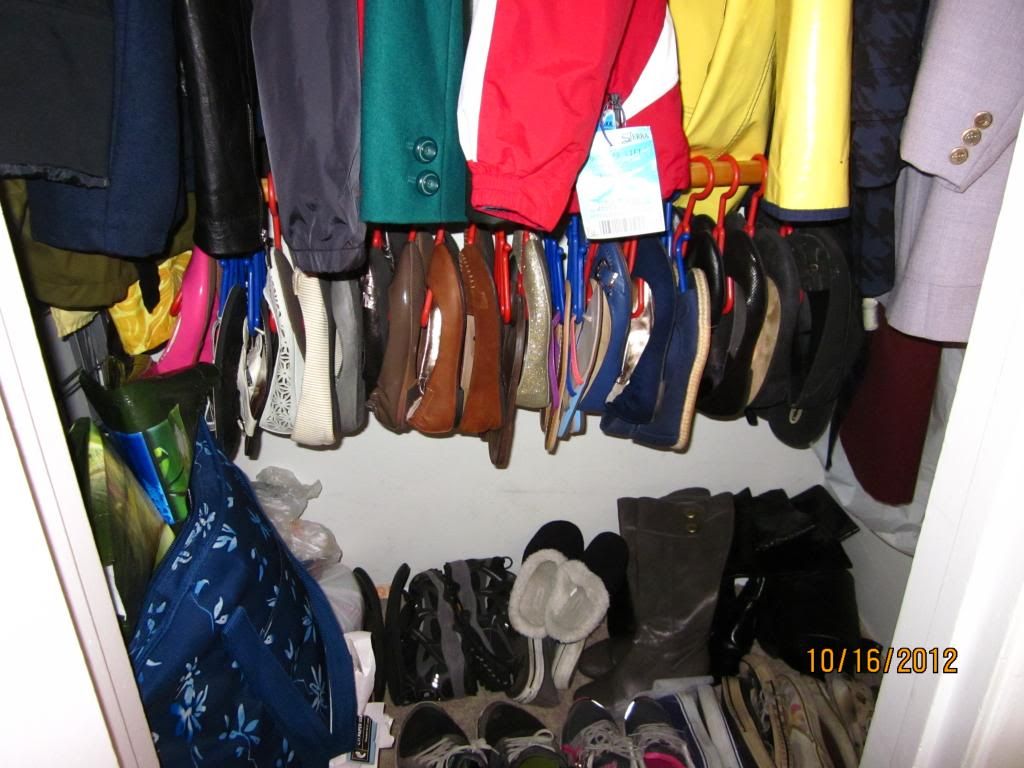 Now I can neatly put shoes on the floor. Nick commented that he hadn't
seen the floor of our shoe closet since before he moved in.