With the apartment cleaned and nothing on our schedules, Nick and I headed to my parent's house to get them up and to go to Pho. It was noon and they hadn't gotten up yet. It's hard to kick the jet lag if you just let yourself sleep in, especially since my Dad had to get back on a regular schedule to go to work on Monday. From Pho, Nick and I headed to the gun range because I wanted to see what Nick gets so excited about. I had gone to a shooting range with my Dad when I was young and thought it was great. As an adult, it's not my thing. I just don't get excited about it. There's no real adrenaline rush and I found it to be a little boring. I actually enjoyed picking out the .9 brass casings for Nick to take home (he plans to start reloading ammo when we get a house where he can have a work bench.) I did really well with the .22, but who knows where my .9's were going. Not on the target, that's for sure. I will leave the shooting to him. There go his hopes of me joining the Action Pistol club with him.
We headed back to our place early to have Nick's parents over for dinner. They had gone to Costco where they purchased a huge salmon, crab, and brussel sprouts and wanted to use our grill. That's right, they brought us food so that we would cook for them. That is fine by me.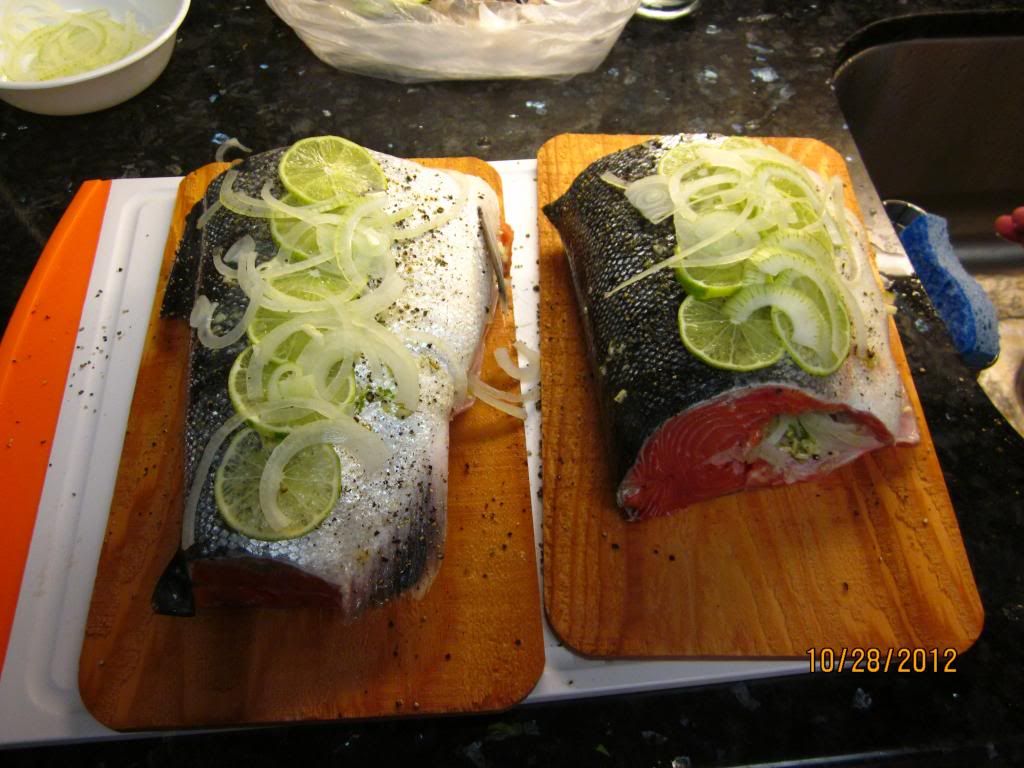 Nick minced up garlic to mix with EVOO and lime zest. He also stuffed the
fish with thinly sliced onion.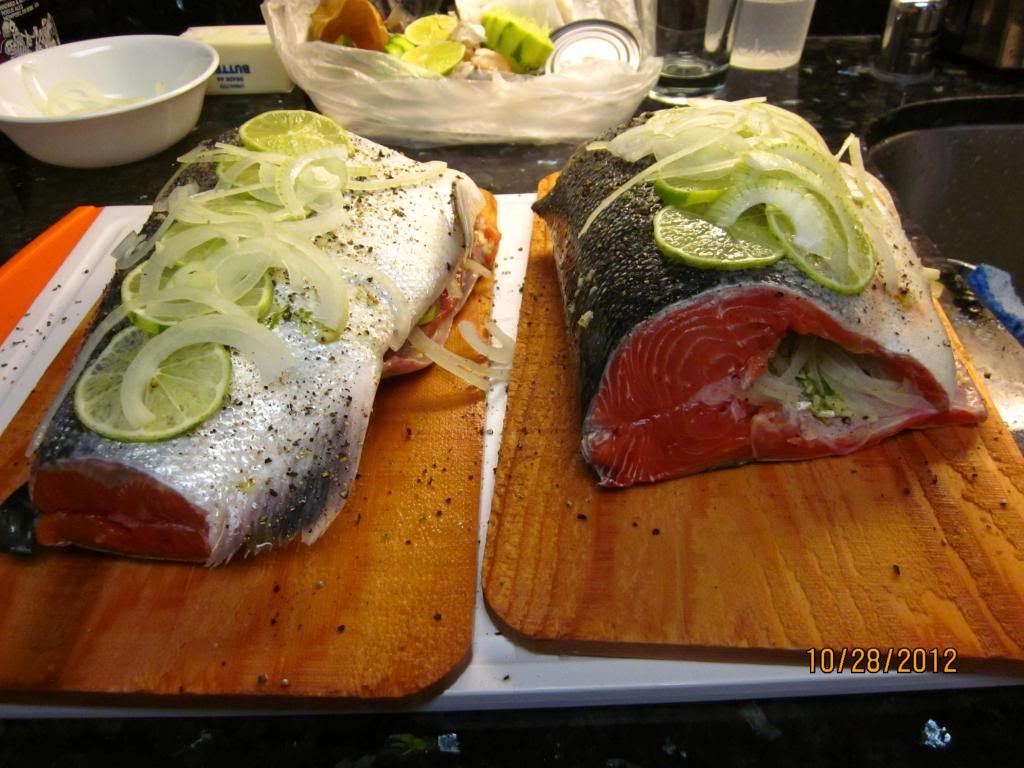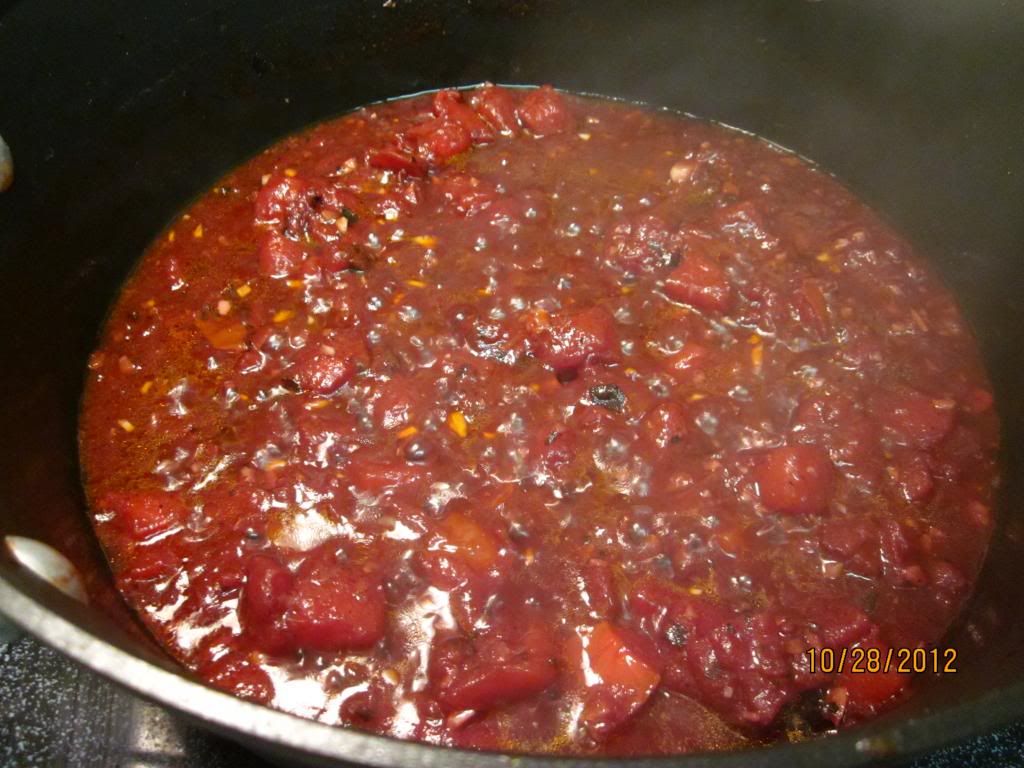 I had gnocci in the fridge that I had been meaning to make. We didn't have a
starch so I pulled them out. I made this wine sauce as a healthier alternative to
tossing them in butter.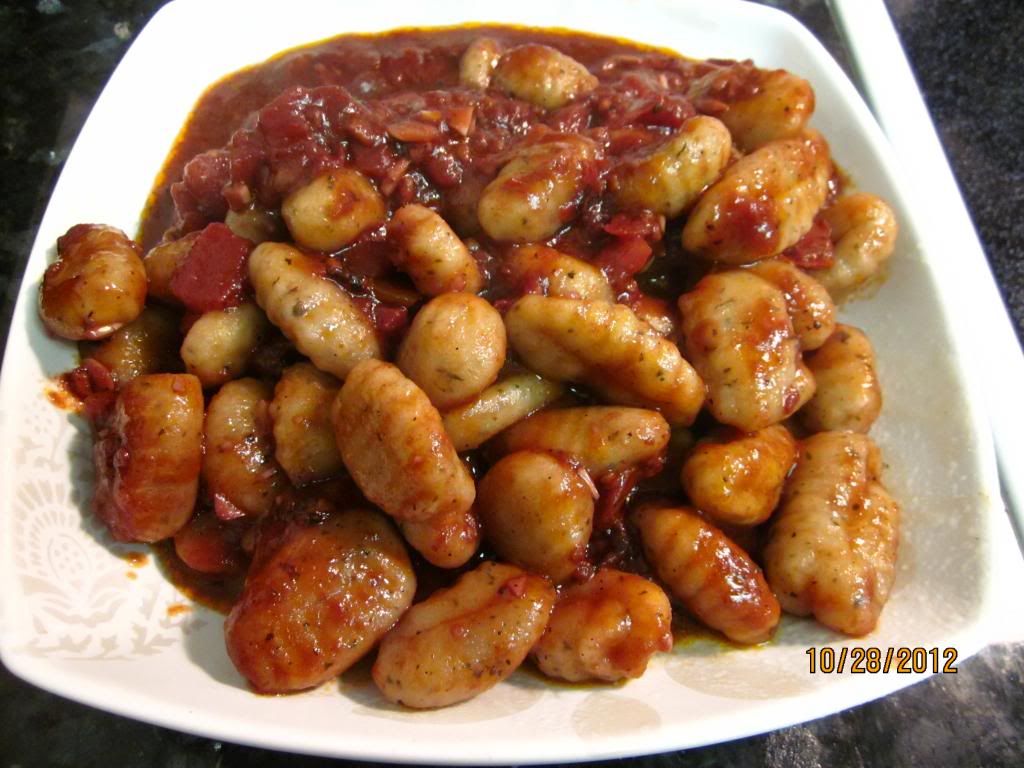 4 cloves garlic, minced

1 14.5 oz can fire roasted tomatoes

1.5 cups red wine
Directions:

Saute garlic for 1-2 minutes. Add in tomatoes and red wine. Bring to a boil and let reduce until thick enough to coat your pasta. Season according to taste.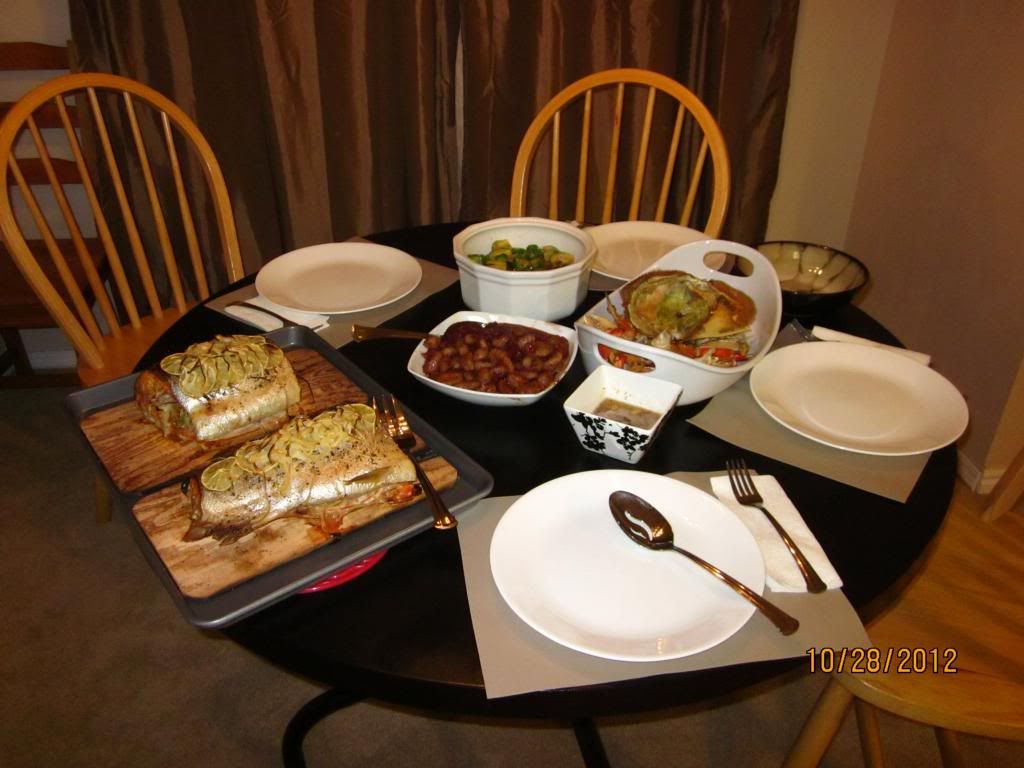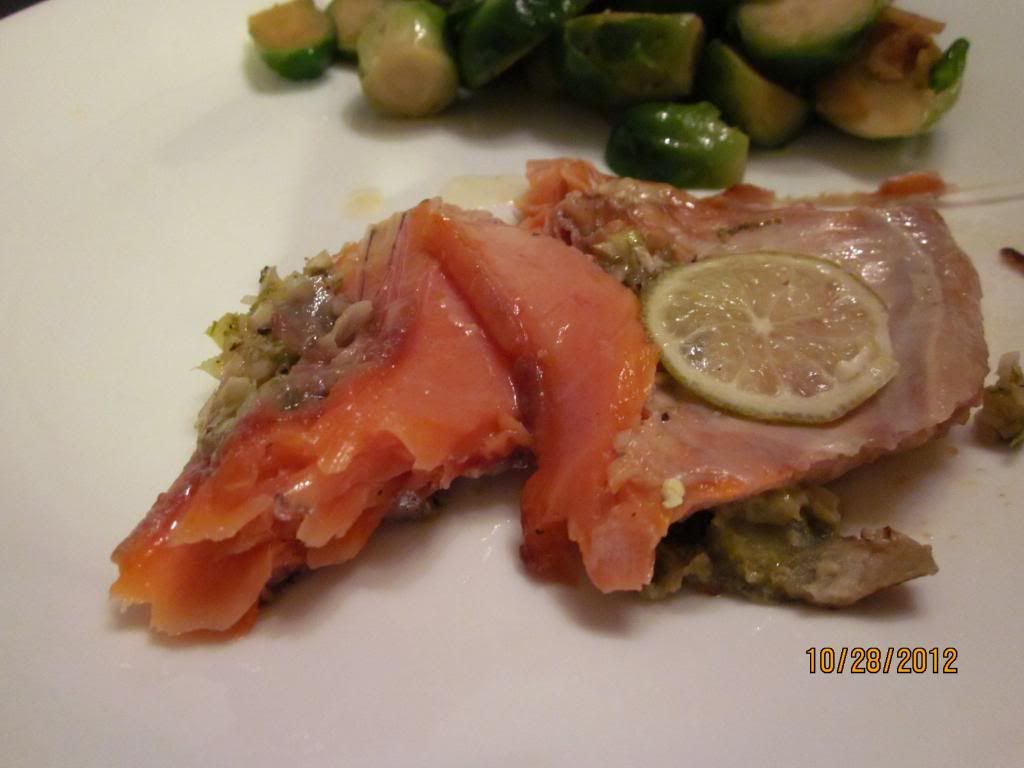 Nick said that the salmon almost came out like smoked salmon in some places.
The Fongs were fighting over the belly and more rare portions. I ate bits of the
fully cooked fish.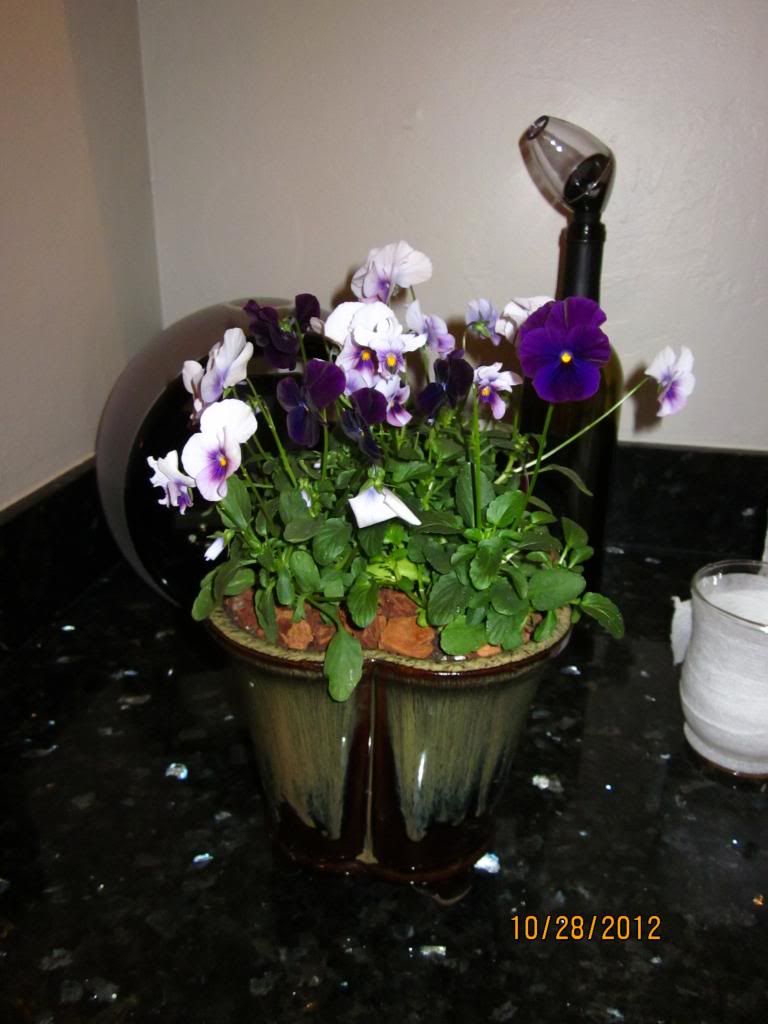 Mrs. Fong knows that I love tulips so she planted me a bulb
with some winter flowers on top. She said that she planted
150 bulbs in her front and back yard! Holy smokes! I'm going
to have to go over there when they all bloom.
I've been trying to eat oatmeal for breakfast at work to keep myself from wanting
terrible things like Taco Bell. It works half of the time because I really don't like
oatmeal. Last week my office mate even said to me, "Let me get this straight. You
torture yourself by having a healthy breakfast and then go to Taco Bell for lunch?"
Yup, pretty much. These are stone cut oats that I started making. Nick loves them.
We put a little bit of honey on top and add a couple of tablepoons of soy milk.
This is a breakfast that I make the night before. It lasts for a little while in the fridge
too so it's nice to grab when we're running out the door in the morning. I just wish
it tasted better. I'm going to have to find myself some grits so that I'll actually enjoy
my breakfast.